Playfully pitting Paris and New York against each other, graphic designer Vahram Muratyan has created a visual homage to two evocative cities.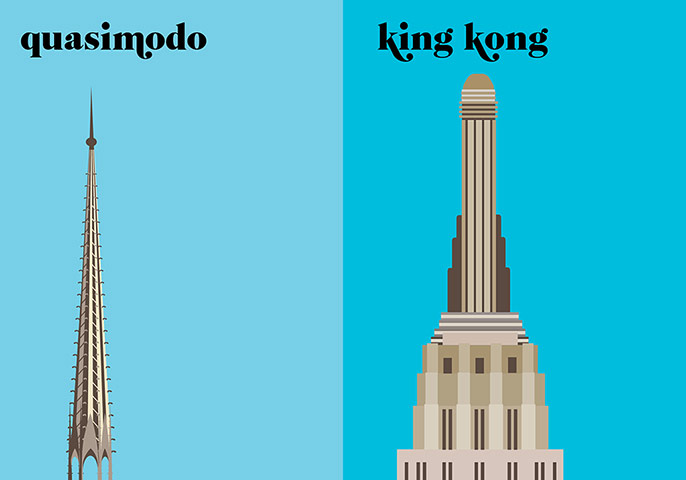 Vahram Muratyan says:
"It all started when I wondered, if I was stranded on a desert island, what aspects of Paris and New York would I keep? What would be the perfect collection of things? They could be habits, or landmarks or food, anything that would bring the two cultures together in one image."
Paris versus New York: A Tally of Two Cities
, Penguin, £11.99
Paris versus New York - in graphic form | Books | The Observer